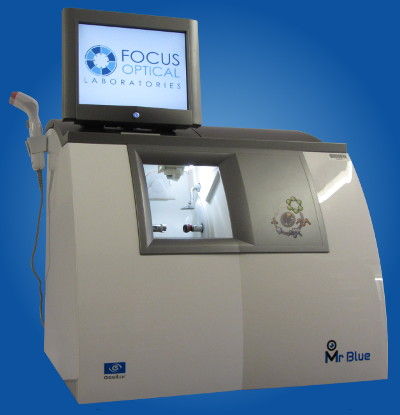 Glazing
At Focus Optical we believe each pair of spectacles is unique. Our experience in combination with our expert knowledge of Mr. Blue and Kappa machines enables us to make the adjustments required to ensure the highest quality finish every time.
Mr. Blue's versatility allows us to assume total control over the bevel curvature. This means that in conjunction with our expert knowledge the specialised wrap bevel tool enables accuracy so that the lenses sit securely and tightly within the frame.
Quality is our top priority so every order is individually checked by a member of staff.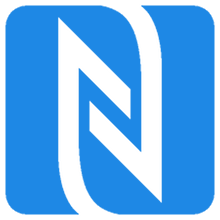 NFC Tracking
Using the latest NFC tracking technology we are able to locate any order within the laboratory quickly and efficiently.
Our In Lab Location Board displays all orders due out within the next 2 days so at a glance we can see any potential delays and keep you informed.
Our future planning will also enable customers to track orders in realtime via their own login.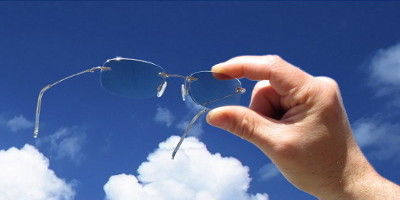 Rimless
At Focus Optical, we offer a 2 year guarantee on all rimless glazing using the recommended materials. (1.6/1.67 plastic and Trivex) A 3 month guarantee is offered on rimless glazed with polycarbonate lenses; this is due to poor chemical resistance which over time, is likely to cause cracking around the drill holes where the protective hard coat has been penetrated. Use of a non-alcohol based cleaner will help to prevent this from happening.
All drilling and grooving is automated, allowing us to fine tune the size, angle, length and depth of any slots and holes, ensuring both lenses are absolutely symmetrical.
Our rimless glazing charge includes the replacement screws, bolts and plug, as well as any future minor adjustments for the duration of the guarantee.
Remote edging
We believe that a quality service can only be achieved when a frame is present so this service is not one we provide.
Independent lens supply
Whilst we offer lenses from BBGR, Carl Zeiss Vision, Essilor, Hoya, Kodak, Nikon, Seiko, Shamir and Tokai, we also offer our own brand range of lenses and coatings which compete in quality with the international market leaders.
Our aim is to provide you with the best solution for your needs for the best value.
Estimated dispatch times are to be used as a guide only. Only express service comes with a guarantee. Times start when an order is received by Focus Optical Laboratories.
Glazed packages
Our "all-in-one" services provides a complete glazed package for many of the popular brands, all frame ranges by Brulimar, Continental Eyewear, Emporium Eyewear, Eyespace Eyewear, International Eyewear, Optical Service, Orange Eyewear, Stepper Eyewear and Wolf Eyewear. Please enquire for pricing.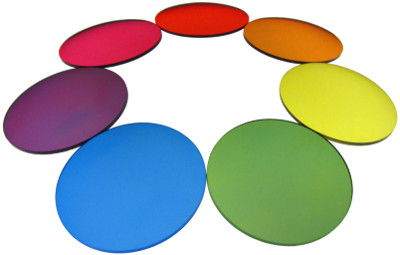 Tinting
We provide a wide range of tints - solid, graduated and bi-graduated, and are able to match almost any colour from a sample using only the highest quality BPI tints.
We can also add MAR, flash mirror or full mirror coatings to our tinted lenses, for a fantastic finish on sunglasses.
Lenses tinted to 25%LTF or darker will have a mandatory UV inhibitor added - normal UV charge applies.
Repairs
We are able to offer a high quality frame repair service, including replacing accessories and adjustments.
Advice
We offer friendly, unbiased advice to our customers and will always endeavour to save your costs by informing you of alternative lens choices that we feel may be in your best interests.